Passive House Project: Rain Water Collection System
Our Passive House is being built close to the ocean and in an area where a drilled or dug well is not a viable option.
The Homeowners and Architect have designed a "Butterfly Metal Roof" system that will collect rain water from both buildings and store it in a cistern. The cistern is equipped with a water treatment system which will then treat the rain water and supply the house with fresh water.
Discuss options with your builder before starting construction on your new home, and enjoy increased comfort, energy and cost savings for years to come.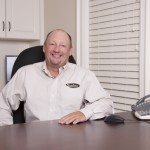 Keith Sawlor
President
Keith Sawlor is the owner of Sawlor Built Homes and has over 30 years experience in Custom Home Building. Keith is a Certified Residential Builder and industry leader in energy efficient R-2000 homes.